Get 50% off spectacle lenses*
Spoil yourself or your family with a 50% off spectacle lenses voucher!* For a limited time only, if you purchase a pair of Essilor® lenses at the Health Hub, you will receive an exclusive voucher to purchase a second pair of Essilor® lenses at 50% off.*
The voucher can be redeemed by anyone before 30 September 2022. Reward yourself or your family today and visit us for all your optical needs.
Book online or call us to make an appointment today.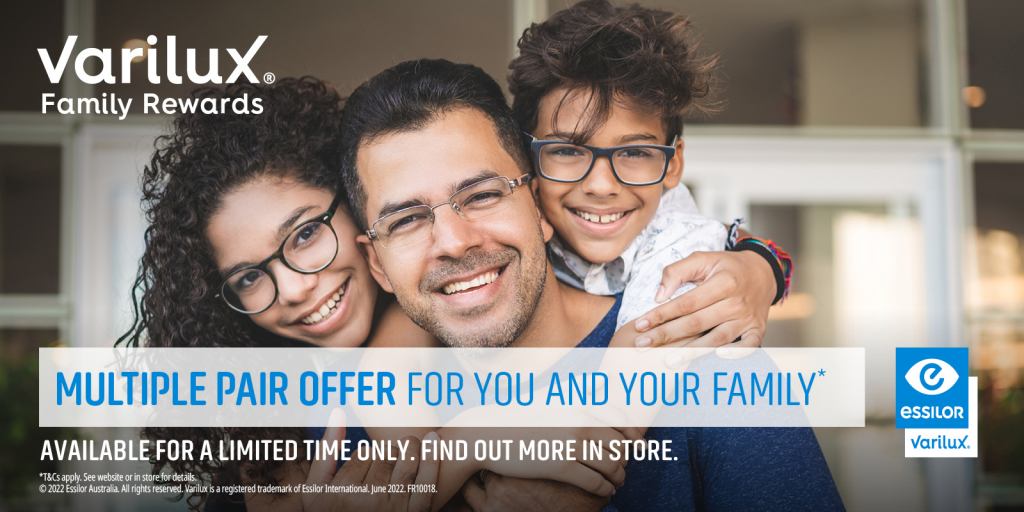 *Terms and conditions apply, see here.

Not only do we care about the health of your eyes, we also want you to look good too.
Our Optical practice began over 30 years ago and provides quality eye care using specialised equipment to monitor your eye health. We have over 2,000 frames and brand name sunglasses at the Health Hub, accommodating for a wide range of preferences, styles and budgets. Optical accessories and eye care solutions such as contact lenses are also available.
Our optometrists use specialised retinal imaging equipment to monitor the health of your eyes, including checks for ocular disease, cataracts and glaucoma. Bulk billing for eye tests is available.